Moon and Back® is a free, informational resource for hobbies, crafts and family-focused activities. All of our reviews and recommendations are based on unbiased research by our team of experts.
Learn More About Moon and Back
Our Editorial Review Process
We buy all the products we test. Our experts run each product through a similar testing process, comparing them side-by-side to determine their results. Our recommendations are always merit-based, and never influenced by money or manufacturers.
Society for Professional Journalists Membership
We uphold ethical standards in journalism, as demonstrated by our official membership with Society for Professional Journalists (SPJ). As members, we abide by their four principles that form foundation of ethical journalism:
Seek Truth and Report It: Ethical journalism should be accurate and fair. Journalists should be honest and courageous in gathering, reporting and interpreting information.
Minimize Harm: Ethical journalism treats sources, subjects, colleagues and members of the public as human beings deserving of respect.
Act Independently: The highest and primary obligation of ethical journalism is to serve the public.
Be Accountable and Transparent: Ethical journalism means taking responsibility for one's work and explaining one's decisions to the public.
Better Business Bureau Accreditation
We are accredited by the Better Business Bureau (BBB). The BBB is a non-profit organization with the goal to help foster "An ethical marketplace where buyers and sellers trust each other. The BBB only offers accreditation to businesses that they have determined to meet their accreditation standards.
Our Experts
Astronomy Experts
Richard J. Bartlett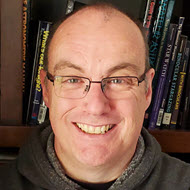 Born in England, Richard Bartlett has had a passion for astronomy since the age of six. Besides being featured in Sky & Telescope magazine and previously having his own monthly column in Astronomy magazine, he's written and published a number of books (US Amazon and UK Amazon) including several for Orion Telescopes. Now residing in southern California, Richard never misses an opportunity to stare at the stars.


Flavio Salvati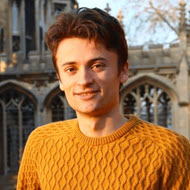 Flavio Salvati studies Physics at the University of Cambridge. He has written a book on astronomy, titled "Fundamentals of Astronomy: A guide for Olympiads." During the summer holidays, Flavio has had the opportunity of working in the Quantum Matter group, in Cambridge, at the MagLab, in Florida, and the Max Planck Institute, in Germany. When he is not busy studying physics or astronomy, Flavio can be found playing Beethoven's sonatas, fencing, or piloting a glider Schleicher K 21 above the fields of Cambridgeshire.
Crafting Experts
Amy Boyington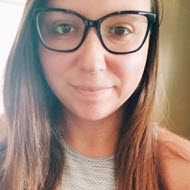 Amy Boyington is a mom of two and content creator for family-focused businesses. As a lifelong crafting enthusiast, one of her favorite things to do with her kids is to get imaginative with arts and crafts. Whether it's putting together crafts from subscription boxes or making something new with materials around her home, Amy's usually tinkering on creative projects in her spare time. When she's not looking for inspiration for new crafting ideas, Amy enjoys getting active outdoors, cooking and baking, and taking an obsessive amount of pictures of her dog.