When it comes to exploring the night sky, Celestron Astronomy Binoculars are a popular choice for both amateur and professional stargazers. They're known for their reliable performance, quality optics, and ease of use, making them an excellent investment for anyone wanting to delve deeper into the wonders of astronomy.
There are many different models available, with varying specifications that cater to a wide range of user needs.
Some binoculars in the Celestron range are specifically designed for astronomical observation, such as the Celestron SkyMaster series. These binoculars boast large apertures and high magnification, allowing users to see celestial objects with stunning clarity and in great detail.
Key Takeaways
Celestron Astronomy Binoculars offer reliable performance and quality optics for stargazers of all levels.
A wide range of models and specifications cater to diverse user needs and preferences.
The Celestron SkyMaster series is specifically designed for astronomical observation and offers exceptional image quality.
Models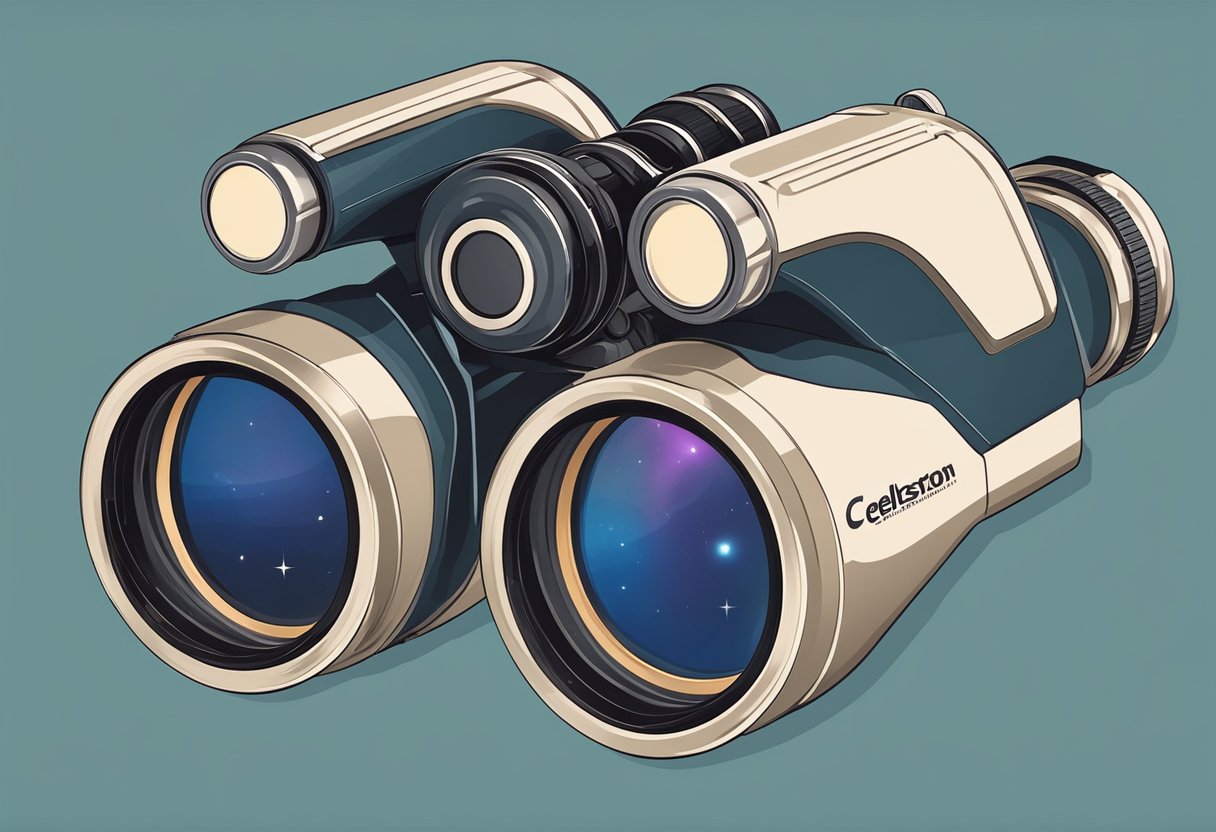 Celestron offers a variety of astronomy binoculars to suit different needs and preferences. Here, I will briefly describe some popular models.
Celestron SkyMaster DX 8x56mm Binoculars: These binoculars provide exceptional image quality and brightness, making them perfect for astronomical use. With an 8x magnification and 56mm objective lenses, they are ideal for observing celestial objects (check out our hands-on review here).
Celestron SkyMaster 15×70 Binocular: These powerful binoculars have a 15x magnification and 70mm objective lenses. Designed for stargazing, they allow users to view distant celestial objects with amazing clarity and detail.
Celestron SkyMaster 25×70 Binocular: This model offers an impressive 25x magnification and 70mm objective lenses, providing bright and detailed images of celestial objects. It also features a tripod adapter for added stability during extended viewing sessions.
Celestron Cometron 7×50 Binoculars: Designed specifically for observing comets, these binoculars offer a 7x magnification and 50mm objective lenses. They are lightweight and easy to use, making them perfect for beginners.
Celestron Nature DX 8×42 Binoculars: These versatile binoculars are perfect for both terrestrial and astronomical observations. With an 8x magnification and 42mm objective lenses, they provide detailed images of the night sky as well as the natural world around you.
Celestron Outland X 8×42 Binoculars: Similar to the Nature DX model, these binoculars offer an 8x magnification and 42mm objective lenses. They feature a waterproof and fog-proof design, making them suitable for demanding outdoor conditions.
Celestron UpClose G2 Binoculars: These compact binoculars are perfect for on-the-go stargazing. Available in a range of magnifications and objective lens sizes, they offer clear and bright views of celestial objects.
Celestron Focusview Binocular: This model combines high-quality optics with a unique focus-free design, making it easy to quickly view celestial objects without the need for constant adjustments. The Focusview Binocular is available with various magnifications and objective lens sizes to suit your needs.
In summary, Celestron offers a wide range of binocular models to cater to different preferences and requirements. Whether you're a beginner or an experienced stargazer, there is a Celestron astronomy binocular that will suit your needs.
Basics of Celestron Astronomy Binoculars
I have always been amazed by the night sky and celestial objects, which eventually led me to explore the world of Celestron astronomy binoculars. Celestron is a well-known and respected company in the field of optics, offering a range of binoculars designed specifically for astronomical observations.
My first experience with Celestron binoculars was a revelation. They allowed me to see clusters of stars, planets, and even distant galaxies with an impressive level of clarity and detail. The wide field of view and bright images delivered by these binoculars enhanced my appreciation for the beauty of the night sky.
One of the factors that make Celestron binoculars stand out is their build quality. Crafted with precision and care, these binoculars are designed to last for years, even with regular use. Additionally, they are equipped with high-quality glass and coatings, ensuring excellent light transmission and reduced glare, which makes for clear and sharp images.
Celestron astronomy binoculars are available in various magnifications and aperture sizes, catering to the needs of both beginners and experienced skywatchers. For instance, the SkyGenius 10×50 binoculars are an excellent option for those just starting out in astronomy, offering a good balance between performance and portability.
It's essential to note that using binoculars for astronomy requires some practice and patience. Learning how to hold them steady and how to locate celestial objects can take time, but it's a rewarding experience once I mastered those skills.
In conclusion, Celestron astronomy binoculars have played a significant role in my stargazing journey, providing me with the tools to explore and appreciate the beauty of the cosmos. The combination of quality, performance, and user-friendly features make these binoculars an excellent choice for anyone wanting to dive into astronomical observations.
Understanding Specifications
As an astronomy enthusiast, I often find myself exploring the night sky with a pair of Celestron Astronomy Binoculars. To make the most of my stargazing sessions, it's essential for me to understand the specifications of my binoculars. In this section, I'll walk you through some of the key specifications such as magnification, field of view, aperture, and more.
First, let's discuss magnification and field of view. Magnification, typically denoted on binoculars as "10x" or "10×50," refers to how many times an image is enlarged, compared to the naked eye. A higher magnification provides more detail, but also narrows the field of view. The field of view, measured in degrees, indicates the width of the visible sky through the binoculars. As an example, Celestron 25x100mm binoculars offer 4 degrees of field of view and 25x magnification.
Next, the aperture is the diameter of the objective lens, which directly affects the amount of light entering your binoculars. A larger aperture, such as 50mm in a 10×50 binocular, will collect more light, providing brighter images. This is particularly important in astronomy, where light gathered from celestial objects can be scarce.
The objective lens plays a crucial role in image clarity, as it is the first surface that encounters incoming light. Celestron binoculars feature high-quality objective lenses for optimal performance, enabling sharp and clear views of astronomical phenomena.
Eye relief is another important factor in choosing the right binocular. It refers to the optimal distance between your eyes and the eyepiece for comfortable and optimal viewing. Celestron Astronomy Binoculars typically offer generous eye relief, making them suitable for users who wear eyeglasses.
The exit pupil is the size of the light beam exiting the eyepiece. This specification is calculated by dividing the aperture by the magnification (e.g., 50mm aperture and 10x magnification result in a 5mm exit pupil). A larger exit pupil will provide a brighter view, but keep in mind that it should generally match or be smaller than your eye's pupil size for the best performance.
In summary, understanding the specifications of Celestron Astronomy Binoculars is essential to maximize my stargazing experiences. By considering each factor — magnification, field of view, aperture, objective lens, eye relief, and exit pupil — I can make better-informed decisions when choosing the right binoculars for my needs.
The Celestron SkyMaster Series
As an astronomy enthusiast, I have come across many binoculars in my quest for the perfect stargazing experience. The Celestron SkyMaster Series has always caught my attention as an attractive option for both beginners and experienced users. These binoculars boast amazing features that provide an exceptional stargazing experience.
The Celestron SkyMaster 25×100 is one of the highlights of the SkyMaster Series. This model, with its large 100 mm objective lens, offers a 25x magnification that allows me to see celestial objects with incredible detail. The build quality is durable, which ensures that the binoculars withstand the occasional bump or knock.
Another popular model in the SkyMaster Series is the Celestron SkyMaster 8×56. It offers an 8x magnification and a 56 mm objective lens, making it suitable for those who prefer a lower magnification with a wider field of view. This is particularly useful when scanning the night sky to locate constellations, star clusters, or even comets. Our own expert review of the SkyMaster 20×80 model mentions the quality, durability, and ease of use of these binoculars – traits that can also be experienced in the 8×56 model.
Some notable features of the SkyMaster Series that have impressed me include:
High-quality multi-coated optics for improved light transmission and clearer images
Water-resistant construction for use in slightly damp conditions
Built-in tripod adapter for easy mounting on a tripod, providing a steady viewing experience
In my personal experience, the Celestron SkyMaster Series has proven to be a great addition to my astronomy toolkit. The variety of models offers options for every level of observation, from casual stargazing to more focused celestial object exploration. I believe that with the right pair of SkyMaster binoculars, anyone's stargazing experience can be significantly enhanced.
Performance and Quality
In my experience with Celestron Astronomy Binoculars, I've found them to offer exceptional performance. They're typically equipped with Bak-4 prisms and multi-coated optics, which contribute to their ability to produce bright, sharp images with excellent contrast. Moreover, being lightweight makes them quite convenient for extended viewing sessions.
Celestron offers a range of binoculars that cater to various budgets, making them quite affordable for astronomy enthusiasts. Despite their affordability, these binoculars maintain a high level of quality. They often feature waterproof and water-resistant capabilities, ensuring durability in various weather conditions.
A key aspect of their performance is their nitrogen-purged construction, which helps to prevent fogging. This feature is particularly valuable for those who plan on using their binoculars in humid or damp environments.
While image stabilization is not a standard feature in Celestron Astronomy Binoculars, I find that they still provide a steady view, especially when mounted on a tripod. This stability allows me to enjoy extended observations without any discomfort or strain.
When it comes to different prism types, I've found that Celestron offers both Porro and Bak-4 prisms in their binoculars. Porro prism models tend to be slightly bulkier but deliver a more immersive 3D experience. On the other hand, Bak-4 prism models usually have a more compact design, yet still deliver excellent image fidelity.
In summary, Celestron Astronomy Binoculars provide a great balance of performance and quality, with features like multi-coated lenses, nitrogen-purged construction, and various affordability options. As a user, I appreciate their lightweight design and durability, allowing me to enjoy stargazing sessions in any weather condition.
Ornamental Applications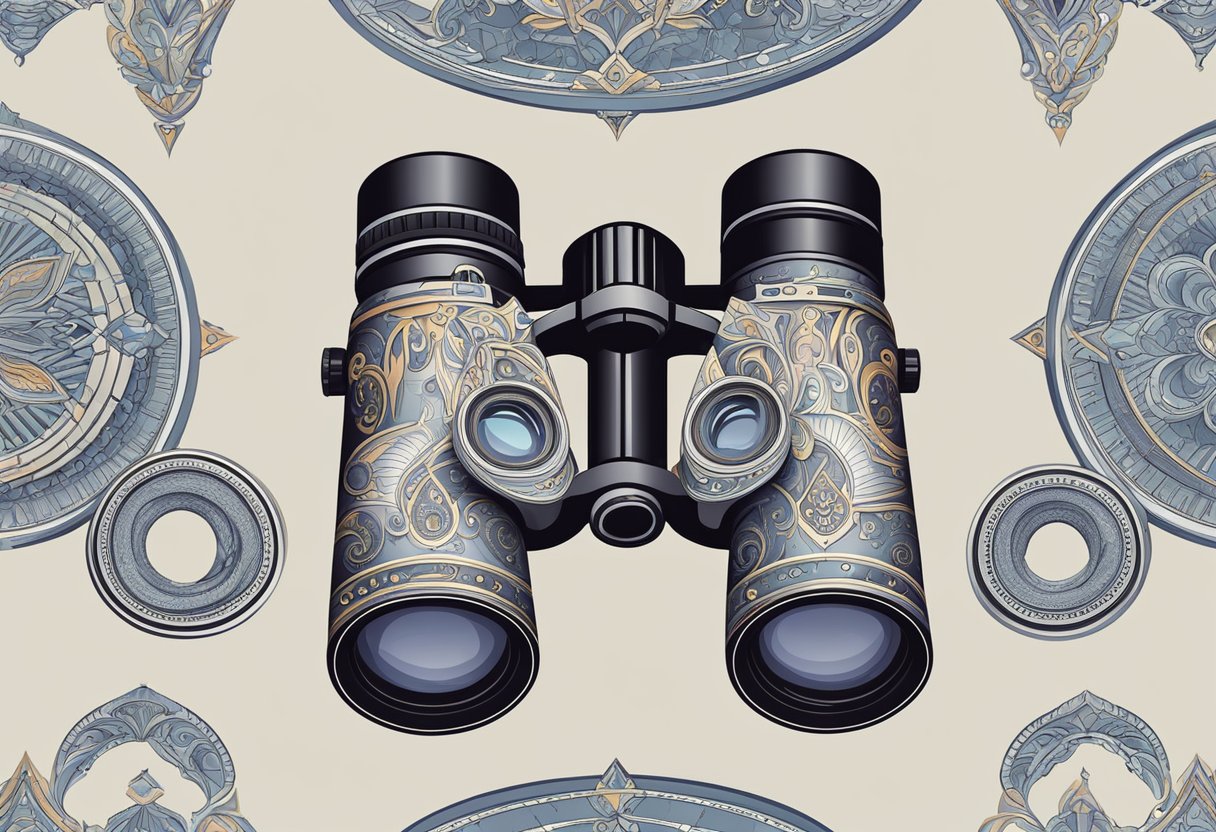 As an avid stargazer, I have found that Celestron Astronomy Binoculars serve not only a functional purpose for astronomy, but also offer ornamental applications for those who appreciate aesthetics. When not in use for observing the night sky, these binoculars can be a stylish and functional part of any home decor or personal collection.
During my stargazing sessions, I've marveled at the beauty of the night sky using Celestron binoculars. From observing constellations and planets like Jupiter to witnessing galaxies and the vastness of the Milky Way, these binoculars provide exceptional clarity and light-gathering capabilities, thanks to their ability to capture and enhance photons.
But beyond their practical uses for astronomical viewing, Celestron binoculars offer an elegant and sophisticated appearance, making them a great addition to the shelf or display case. Their sleek design and attention to detail add a touch of style to any space, reminding me of my passion for astronomy and the wonders of the universe.
When I host gatherings or have friends over, my Celestron binoculars often become a conversation starter. Guests who share my enthusiasm for astronomy are eager to discuss their own experiences and curiosity for the stars, while others who may not have a telescope themselves express their interest in trying out binoculars for stargazing.
In conclusion, Celestron Astronomy Binoculars provide not only exceptional viewing capabilities for astronomers but also serve as an ornamental piece for the home. Their elegant design and sophisticated appearance can enhance any living space and remind us of the wonder and beauty of the universe.
Accessories and Additional Features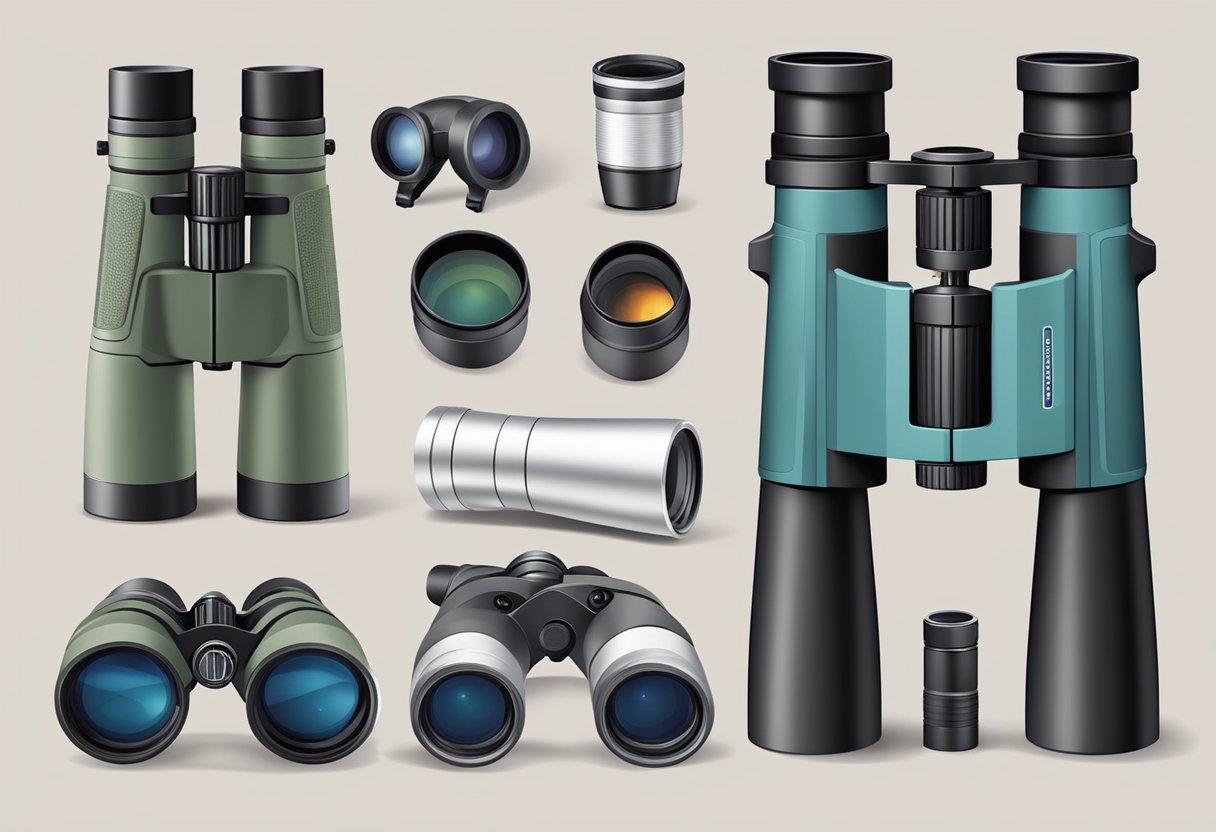 As an astronomy enthusiast, I always seek binoculars that can optimize my stargazing experience to the fullest. When it comes to Celestron Astronomy Binoculars, there are many accessories and additional features that make them stand out among other stargazing options.
One of the essential accessories is the tripod. A sturdy tripod ensures a steady and comfortable viewing experience by providing a stable platform for the binoculars. It helps eliminate shakes and vibrations, allowing me to focus on celestial objects without any distortion. Celestron offers various tripods, ensuring that you can find one that suits the weight and size of your binoculars.
In conjunction with tripods, a tripod adapter is also a must-have. This small yet essential accessory connects the binoculars to the tripod, allowing for a secure attachment and optimal viewing angles. It not only makes the setup process more accessible but also makes it possible to switch between different binoculars with ease.
Besides tripods and adapters, cameras can be a valuable addition to enhance my astronomy experience. Celestron offers cameras specifically designed for astrophotography, enabling me to capture stunning images of celestial objects and phenomena. By connecting a camera to the binoculars, I can transform my visual observation into a shareable and tangible memory.
When it comes to accessories, Celestron provides numerous options to customize and enhance the viewing experience. For instance, there are various eyepieces available with different focal lengths and designs to optimize the field of view and magnification. Furthermore, filters are another valuable addition, as they help bring out specific details when observing planets, the Moon, or even deep-sky objects like nebulae.
Lastly, proper support for Celestron Astronomy Binoculars is crucial when it comes to portability and protection. The tripod mount is an accessory that allows me to attach my binoculars securely onto the tripod. This ensures that the binoculars are steady and safe during use, giving me peace of mind while enjoying the night sky.
In conclusion, the numerous accessories and additional features available for Celestron Astronomy Binoculars make them an excellent choice for stargazers like me. From tripods and adapters to cameras and various eyepieces, these add-ons allow me to fully customize and optimize my astronomy experience, ensuring I get the most out of my celestial exploration.
Other Celestron Binoculars
I have observed several different Celestron binoculars that cater to a wide variety of needs and preferences. One such model, the Celestron Nature DX 12×56, offers great value as these binoculars provide a crystal-clear view of celestial objects and are easy to use for astronomy beginners.
In addition to the Nature DX, I have discovered the Opticron Adventurer II 10×50 Binoculars Review, a highly versatile pair of binoculars suitable for both astronomical and terrestrial observations. Their durable construction and comfortable handling make them an excellent choice for those spending time outdoors.
For those seeking a more compact option, the Celestron TrailSeeker 8×42 is a favorite among birdwatchers and outdoor enthusiasts. These binoculars deliver high-quality optics in a lightweight, ergonomic design, allowing for extended use without causing user fatigue.
Another popular option in the binocular market is the Vortex 10×50 Crossfire HD, which provides an exceptional viewing experience with its superior optics and durable construction. While not a Celestron model, these binoculars are often compared to Celestron products due to their impressive performance.
In conclusion, Celestron offers a diverse range of binoculars, including the Nature DX12x56, UpClose G2 10×50, and TrailSeeker 8×42, all tailored to specific needs and interests. Whether for astronomy or terrestrial observation, these Celestron binoculars deliver a high-quality viewing experience.
Ease of Use and Comfort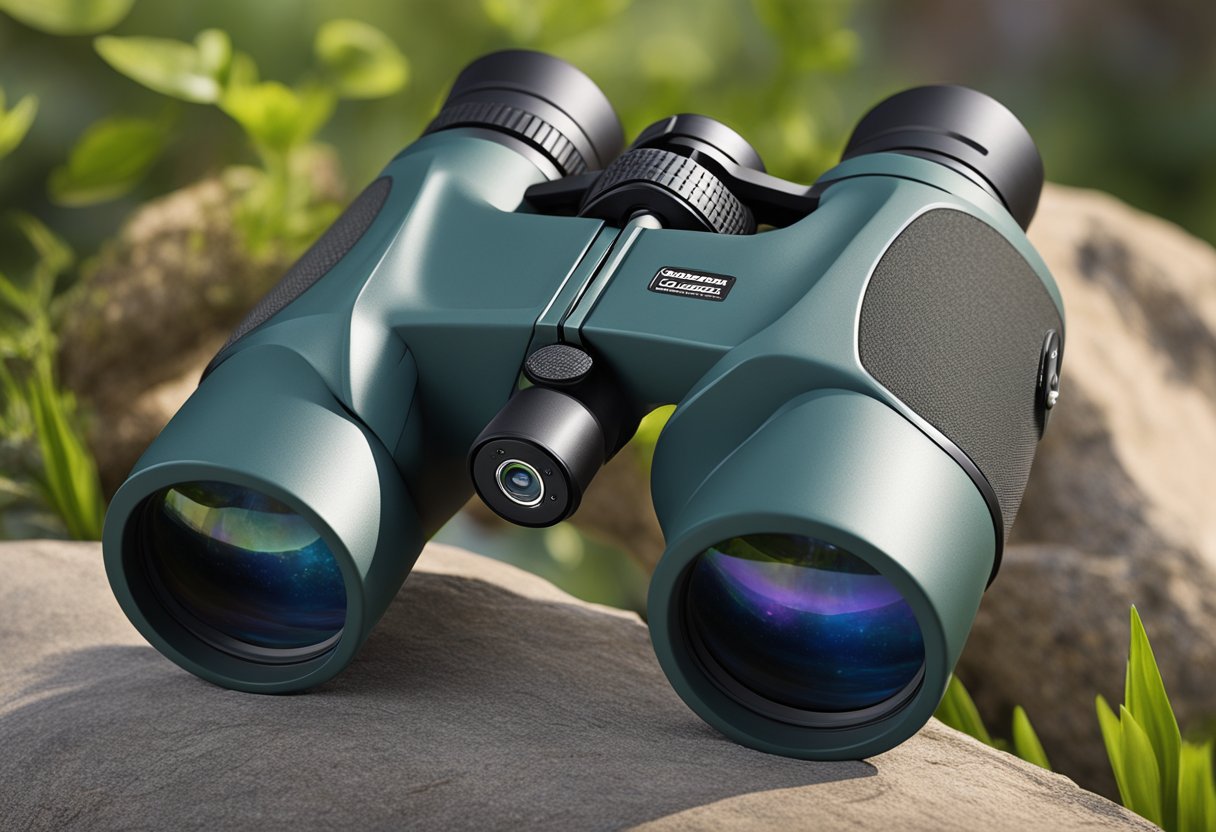 As an avid astronomy enthusiast, I value the ease of use and comfort that Celestron Astronomy Binoculars provide. One of the first things I noticed when using these binoculars was their relatively lightweight design. Less weight means less strain on my arms and neck, making extended stargazing sessions more enjoyable.
Celestron Astronomy Binoculars come with various valuable accessories which make the user experience seamless. They often include tripod adapters, allowing for even more comfortable viewing without any neck strain. The addition of carry cases ensures that I can keep my binoculars safe during transport and storage.
The angular field of view is another aspect that enhances the ease of use for me. A wide field of view allows me to see more of the sky in a single glance, making it easier to locate and track celestial objects. This enables me to quickly move from one object to another without having to constantly readjust my position or refocus the binoculars.
Inter-pupillary distance (IPD) adjustment is a critical feature for me in any pair of binoculars. Having the option to easily adjust the distance between the eyepieces to match the distance between my eyes ensures a comfortable fit every time. This eliminates eye strain and makes observing the night sky a more pleasant and immersive experience.
Celestron Astronomy Binoculars offer a balance of quality, comfort, and ease of use that I find invaluable for my stargazing sessions. With their lightweight design, useful accessories, wide field of view, and easy IPD adjustment, I can enjoy the stunning beauty of the cosmos without any unnecessary discomfort or inconvenience.
Special Considerations for Stargazers
As a stargazer, I find that using Celestron Astronomy Binoculars provides me with an enhanced observing experience, especially when hunting for galaxy groups. To make the most of my binoculars, I consider a few essential factors, such as wearing spectacles, understanding image-erecting prisms, and using stereoscopic star-hopping techniques.
If I wear spectacles, I'm particularly concerned with eye relief. Generous eye relief ensures I can enjoy the full field of view while wearing my glasses. Celestron offers Astronomy Binoculars with comfortable eye relief, making them suitable for stargazers like me who use spectacles.
One fantastic feature I appreciate in the Celestron Astronomy Binoculars is the image-erecting prisms. These prisms allow me to obtain an upright image, which I find particularly helpful when navigating the night sky. The Porro prisms found in Celestron Binoculars offer better image quality as they preserve more detail and light transmission, ensuring my stargazing experience remains top-notch.
Another important aspect to consider is the technique of stereoscopic star-hopping, which I frequently use to search for galaxy groups and other celestial objects. With two eyes observing through the binoculars, I perceive a three-dimensional view that helps me quickly and easily navigate the night sky. The wider field of view offered by Celestron Astronomy Binoculars makes this technique simpler and more effective, as I can instantly recognize celestial objects and their relative position to each other.
In conclusion, paying attention to these factors enhances my experience with Celestron Astronomy Binoculars. As a stargazer, I can ensure a comfortable observing session while effortlessly navigating the night sky, ultimately leading to more enjoyable and rewarding exploration of the cosmos.
Binoculars VS Telescopes
As an astronomy enthusiast, I often find myself comparing binoculars and telescopes when it comes to stargazing. Both instruments have their pros and cons, and it largely depends on personal preferences and needs which one will suit you best.
Telescopes, particularly refractor telescopes, are known for their ability to provide sharp, high-contrast images of celestial objects. Their design allows for high magnification and larger apertures, giving me more detailed views of planets, stars, and deep sky objects. However, telescopes can be bulky, heavy, and require a relatively steep learning curve to master their use.
On the other hand, binoculars, sometimes referred to as "field glasses," provide a more portable and user-friendly option for astronomy. The Celestron astronomy binoculars, for example, come in various sizes and magnifications, making them versatile and easy to use for beginners. I appreciate their wide field of view, which makes it easier to locate and track celestial objects.
Some larger binoculars, like the Orion Astronomy 15×70, can provide impressive views of the night sky, rivaling the performance of smaller telescopes. They can also be mounted on a tripod for better stability and comfort during long observation sessions. However, for the most part, binoculars may not provide the same level of magnification or light-gathering ability as telescopes.
It's also worth noting that using binoculars for astronomy offers a unique advantage: the use of both eyes. Our brains are wired to process visual information using two eyes, which helps create a more immersive and 3D-like viewing experience, something I find quite enjoyable.
In conclusion, both telescopes and binoculars have their place in astronomy. While telescopes may offer more advanced features and capabilities, binoculars provide a more portable and intuitive stargazing experience, especially for beginners. Ultimately, I believe it's essential to consider your personal needs and preferences when choosing an astronomical instrument.
Care and Maintenance
When it comes to maintaining my Celestron Astronomy Binoculars, there are several aspects to consider. The first aspect is their durable construction and waterproof design. This means that these binoculars can withstand a variety of weather conditions and are less prone to damage. It's essential to remember that although they are built to last, it's crucial to handle them with care to ensure their longevity.
One important factor in the care and maintenance process is the optics. The multicoated optics in Celestron Binoculars provide sharp, clear images, but they also require proper cleaning and storage to stay in top shape. To clean the lenses, I always use a soft, lint-free cloth and a specialized lens cleaning solution. It's vital to avoid using any harsh chemicals or generic glass cleaners, as they may damage the delicate coatings.
Another crucial consideration for preserving the Celestron binoculars' quality is the shock-resistant case that comes with them. When not in use, I store my binoculars in this protective case to ensure they are safe from any accidental drops or impacts. Furthermore, it can help prevent any dust or dirt from accumulating on the binoculars while they are not in use. This case is not only essential for storage but also for transportation, as it provides peace of mind knowing that my binoculars are secure and well-protected.
To sum up, the care and maintenance of my Celestron Astronomy Binoculars involve taking precautions with their durable, waterproof construction, ensuring the multicoated optics are clean and well-maintained, and using the shock-resistant case for proper storage and transportation. By following these guidelines, I can enjoy crystal clear astronomical observations and keep my binoculars in great condition for many years to come.
Frequently Asked Questions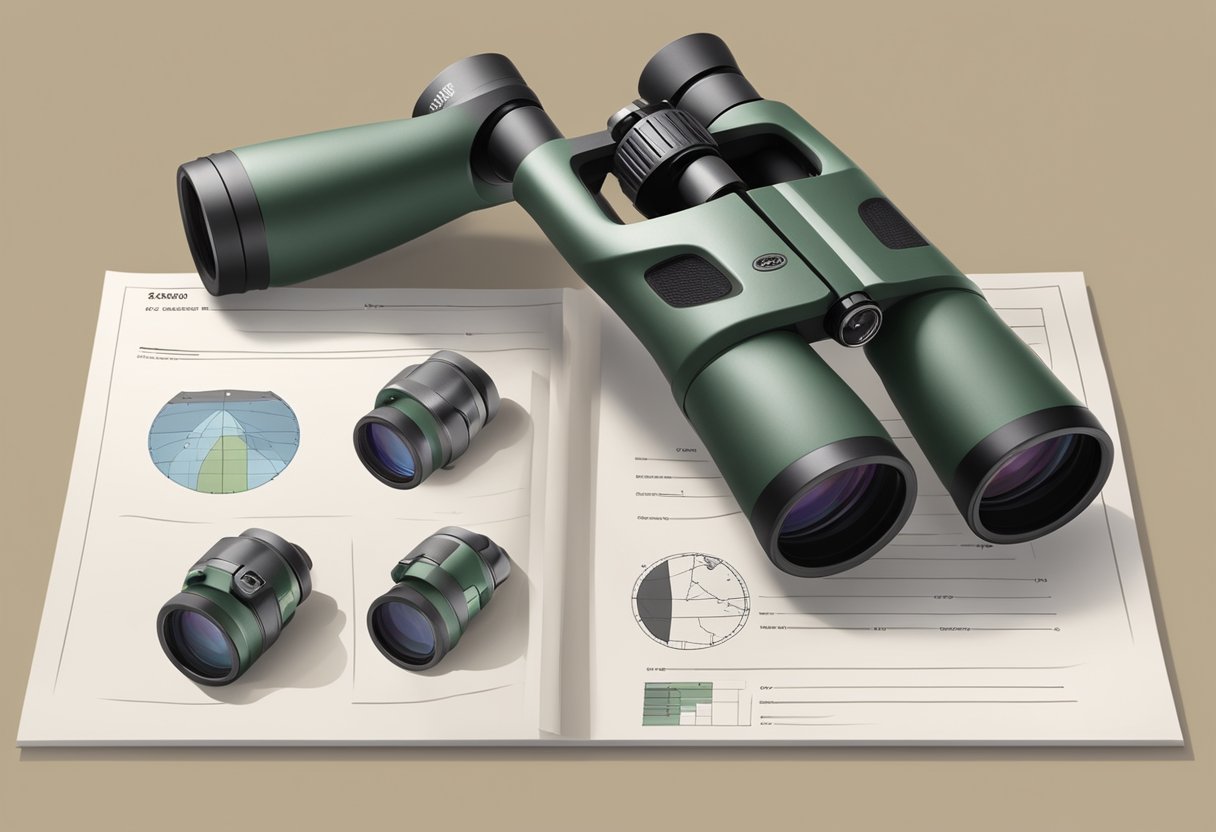 What is the difference between Celestron SkyMaster and other binoculars?
Which Celestron binoculars are most suitable for stargazing?
When it comes to stargazing, larger aperture binoculars are preferable since they collect more light, delivering brighter and sharper images. As I mentioned earlier, the Celestron SkyMaster series, with its large-aperture models like the 25 x 100mm or the 20 x 80mm, is an excellent choice for astronomical observations.
How do Celestron astronomy binoculars compare to telescopes?
I believe that Celestron astronomy binoculars offer some advantages over telescopes, such as portability, ease of use, and a more natural observing experience with both eyes. However, telescopes typically provide greater magnification and higher resolution, which can be crucial for detailed observations of planets and other celestial objects. For casual stargazing and wide-field views, Celestron binoculars are a great choice, but for more serious amateur astronomy, a telescope might be a better investment.
Are there any waterproof or fog-proof Celestron binoculars for outdoor use?
Yes, some Celestron binocular models are designed to be waterproof and fog-proof, ensuring a clear and comfortable viewing experience even in challenging outdoor conditions. I suggest checking the specifications of the specific model you are interested in, as the features may vary between different Celestron binoculars.
What factors should be considered while choosing the right Celestron binoculars?
I recommend considering the following factors while choosing the right Celestron binoculars for your needs:
Purpose: Determine whether you need binoculars primarily for astronomy, bird-watching, or other outdoor activities.
Aperture: For stargazing, larger aperture binoculars provide brighter and sharper views.
Magnification: Higher magnification allows for greater detail, but can make it challenging to hold the binoculars steady.
Weight: Lighter binoculars are more comfortable for extended periods, particularly for handheld use.
Durability: Weather-resistant binoculars are preferable for outdoor use in diverse conditions.
How is the image quality of Celestron binoculars for deep-sky observations?
Celestron binoculars, especially those with large apertures (such as the Celestron SkyMaster 15×70 Binocular), provide good image quality and light-gathering capabilities for deep-sky observations. While the image quality may not be as high as that of a telescope, it is still more than sufficient for casual stargazing and wide-field views of celestial objects such as star clusters, nebulae, and even galaxies.